CASTROL MAGNATEC 10W-40 4 LT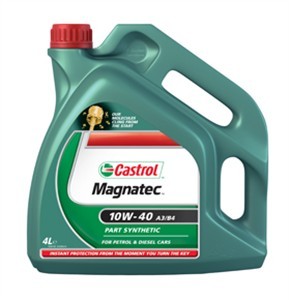 Description
Up to 75% of engine wear happens while your engine is warming up.
Oil drains off critical engine parts when the engine is off.
But Castrol Magnatec's intelligent molecules cling like a magnet to critical engine parts, to form an extra layer of protection.
Dramatically reducing engine wear.
Castrol Magnatec. Instant protection from the moment you turn the key.